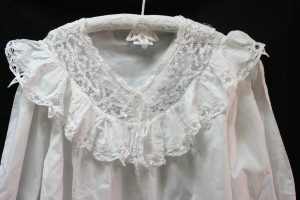 A baby doll dress refers to a short sweet dress with loose gathered skirt . Usually is used as a nightgown. Our Battenburg Lace Baby Doll dress has a loose fitting body and long lace trimmed sleeves. Perfect outfit to attend a wedding.

The elegant embellishments like ruffles, ribbons and lace make your day dress stand apart.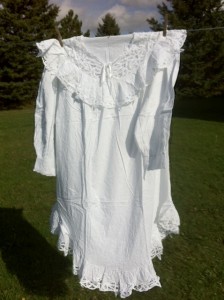 Made of cozy pure white cotton.

V Neck Battenburg Lace measures 4 inches deep.

Ruffle including Battenburg Lace trim : 4.5″

Size : generous bust 47″.

Finishing with Battenburg Lace trimming.

Measurements are approximate with a variance of 5-10% deviance.

No dryer.