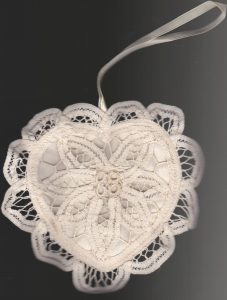 This holiday season, indulge your senses. Permeate the air with the scent of pine or Christmas potpourri. Our heart sachets filled with your favourite scent are beautiful as hanging tree ornaments. Battenburg Lace beautifully crafted with 4 lace rings as the centre of the flower design…at Christmas, let it be Poinsettia. White colour sachets can also be available as sachets without ribbon.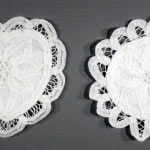 It is All in the Details. A close up version to illustrate the details of a well made product with lace rings in the centre.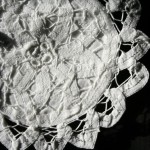 Made of pure crisp white cotton or Vintage Ecru.

Battenburg Lace trim & lace work.

Size : 4″.

Shape :  Heart, Round, Square.

4 hand crafted lace rings in the centre of each flower.

All sizes are approximate measurements with a variation of 5-10% deviance.

No Dryer.