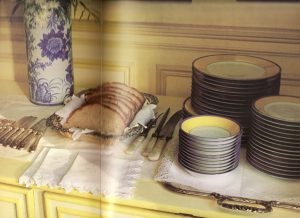 Want to add some sophistication during mealtime? Cluny Lace makes a lovely dining setting. Perfect when guests come to visit. Bobbin Lace doily & runner crisp white Cotton with stem stitched floral accents, comes in 7 sizes.
Our Cluny lace runner is hand wrapped with lace trim & embroidered in stem stitches, adding fine detailed finishing touches to even the smallest coaster size. Crisp white cotton.
Made of premium quality pure cotton.

Small sizes:  10×14″

Tray mat sizes:  12″ x 18″

Width of runner sizes: 15″ – 16″

Runner lengths in oblong shapes :  36″, 45″, 54″

Measurements are approximate with a variance of 5-10% deviance.

NO dryer.