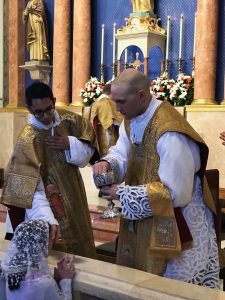 An unusual manifestation of our exquisite Battenburg Sunflower Allover Lace tablecloth. It has been refashioned to serve a higher purpose by the talented Mrs. Patti Dunne of Omaha, Nebraska. The alb (from the Latin Albus, meaning white) is a ceremonial vestment by the clergy for the Eucharistic liturgy. Traditions mandate that natural fibre is the fabric of choice. Our premium quality 100% cotton meets the requirement and high standard of the order.

Coincidentally, while Sunflowers are stunningly beautiful, they also are rich in history and meaning. Sunflowers symbolize adoration, loyalty and devotion. With its petals resembling the rays of the sun, the flower is always facing the sun. Hence, loyalty and devotion are often associated with Sunflowers. Our allover Battenburg Lace tablecloth of Sunflowers can only be an auspicious coincidence.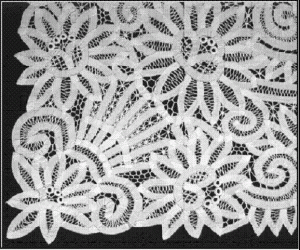 Hand made Battenburg Lace.

Made of premium quality cotton,

Choose Pure White colour or Vintage Ecru colour.

Square sizes:  45″ x 45″

Oblong Sizes: 65″ x 97″.

All sizes are approximate measurements with a variation of 5-10% deviance.

Precise measurements can be available upon request.

Limited quantities while inventory lasts.

Dry clean.