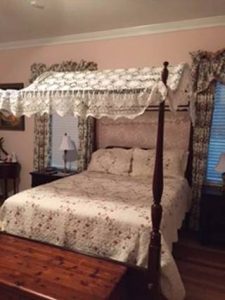 An elegant bed cover that can be transformed into a beautiful canopy.
A special thanks to Janice Clifton, the owner of the exquisite Virginia Cliffe Inn, for this ingenious idea!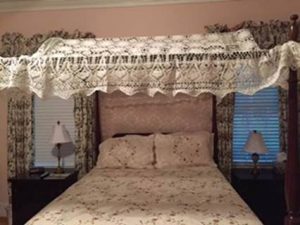 Handcrafted with an intricate lace design, this bed cover brings elegance to a simple bed. A touch of "royalty" at a reasonable price! Guaranteed to impress your guests (and possibly make them envious…)
Pure White colour.

Single size (approximate)  68×87

Queen size  (approximate) 97×107

King size : (approximate) 110×100

Made of pure cotton.

Measurements are approximate with a variance of 5-10% deviance.

Precise measurements available upon request.

Dry-clean.