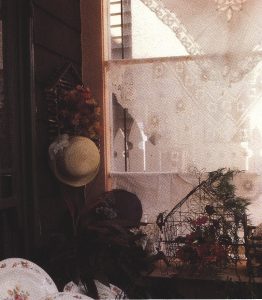 For an easy way to embellish your windows, drape some lace runners or tablecloths diagonally over curtain rods. This technique will cast a patterned light into the room, creating an endearing charm within your home. To provide visual aesthetics, 2 different versions, all over lace and lace trimmed with embroidery, are being layered as contrast. We offer 2 versions and in 2 square sizes as choices: Elite Battenburg Lace with embroidery and Solid Battenburg Lace: 34″x34″, and 44″x44″ square.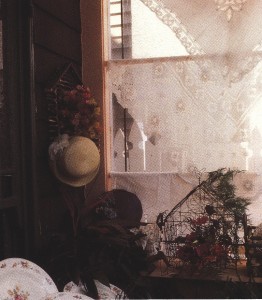 A small allover lace square table topper cast interesting shadows with sunlit areas. Featured linens: Solid Battenburg Lace #510 $112.95
Elite Battenburg Lace #388 $34.95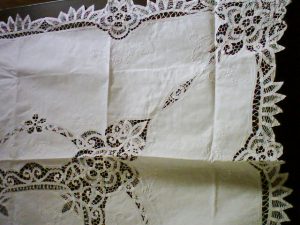 100% premium quality pure Cotton.

Snow White colour.

Hand crafted Battenburg Lace.

Square sizes :  34″x34″, 44″x44″

All measurements are approximate with a variance of 5-10% deviance.

NO dryer.