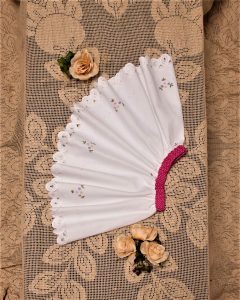 OMG Will you look at how delightful this little girl's swing skirt! Sweet & tender tiny little PetitFleur florets embroidered. 100% Pure Cotton is a plus for kid's clothing! And look fully trimmed with Battenburg Lace edge. Very girl-ly in a subtle way. Irresistable!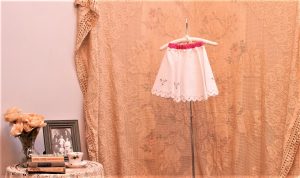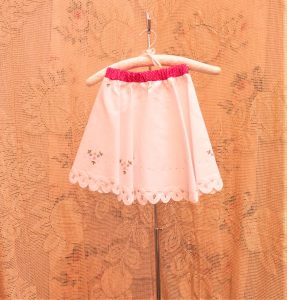 Immersed your kid in a "dress for fun" day! This is the perfect girl's Swing skirt, full circle skirt for today's adventure into the 1950's. Beautifully embroidered PetitFleur sweet little flowers add charm and a very subtle modern day appeal. The swing skirt will blend naturally.
https://vintagedancer.com/1950s/1950s-fashion-history-skirts/
PetitFleur Kids Vintage 50's Full Circle Girl's Swing Skirt. A close up view of the embroidered sweet little PetitFleur florets.

100% Pure and White Cotton fabric.


Elastic waistband to accommodate growth.

Full circle flared skirt



Size 5.


21″ waist.

32″ length

Hand wash, dry flat

Made in Canada

Zena Jane Lace Wear collection

Item #ZJ622R36SwingSkirt

2-4 weeks delivery.