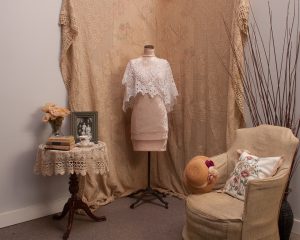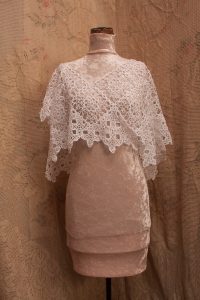 Solid Tatting Lace top Victorian handmade Lace poncho
First of all, are you tired of big box stores. Another Machine made, mass produced polyester "lace" clothing? Looking for an exquisite alternative? We invite you to browse through our collection. Most notably Tatting Lace poncho top.

So, check this out. An exquisite blending of elegance and wearable art, Designed and locally made, stitch by stitch, for you! As well, we are connecting appreciative connoisseurs of genuine hand made vintage lace "par excellence" to precious bona fide artwear.

Our brand exclusively made for you
Zena Jane Lace Wear is unique. I know what you are thinking. So beautiful and so feminine! Definitely out of this world, An amazing collection of the vintage best efforts. Past centuries' needle & thread skills now within reach!
So, don't miss this golden opportunity! Get our tatting lace top. Different and uniquely yours.Maybe, just maybe, you will attract too much attention.
More about our solid Tatting Lace top
In contrast to mass manufactured laces, this all over solid Tatting Lace poncho top is shuttle made.Tatted Roses in tatted squares. Even more, ornate Celtic Crosses adorn the 4 edges as added finishing touches. The Victorian Lace poncho top is signature hand made. Noteworthy, a "needle&thread" styling piece. Designed to be loose fitting, The White colour poncho top shape styles perfectly with our many choices of straight or pencil skirts. The design is inspired by original Victorian styling details such as yoke panels, tatting lace rose motifs. Made of natural fibre 100% Cotton. One size fits all.  .
One of my favourite "go to" places for valued information about laces
http://www.marlamallett.com/l-other.htm
Ease into the season with this sweet poncho top. Needle-&-thread in elegant tatting lace and finished with a tatted edge of Celtic crosses. That's both office-approved and just right for date night. This piece is part of our new Zena Jane Lace Wear brand's collab with The Lace And Linens Co, a place for moms who want to take their standard uniform up a notch. White colour is perfect to complement any of your favourite colour.

34″ length  (photo edge to edge)


45″ length  (V shaped corner-to-corner)

Scalloped yoke


Sleeveless

Natural fibre 100% cotton


Hand wash, dry flat

Made in Canada

Zena Jane Lace Wear collection

Item #ZJ002Q36W Tatting Lace Poncho top


2-4 weeks delivery.