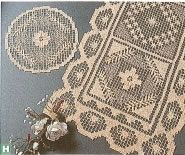 Tuscany Filet Lace ( also known as Modano) is believed to be the oldest form of embroidery, originated from the net-making techniques from fishing communities. Defined by the Square-meshed knotted designs, this needlework style was popular among 16th century aristocracy, and currently making a revival since the 1980s.
Beautifully hand made by skilled artisans- Cotton fibre in doily and runner, 5 ecru sizes and 8 white sizes. Hand knotting details adorn a simple doily with 3D -dimensional appearance…at such affordable prices.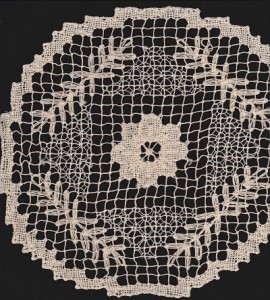 Larger sizes entail more intense handiwork.  This 24 round uses the size of the mesh (five to the inch) commonly used for larger pieces such as place mats or tablecloths.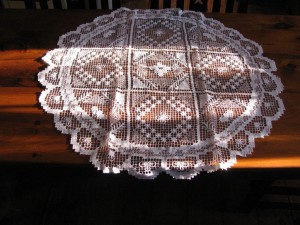 Made of premium quality pure cotton.

Vintage ecru colour.

Medium sizes:  10″, 14″




Extra large sizes:  36″

Measurements are approximate with a variance of 5-10% deviance.

Machine wash. Natural Air dry.