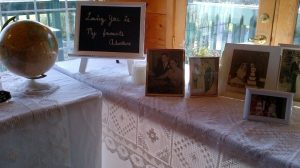 A guestbook and sign-in table is a necessary part of any wedding décor, and it is usually one of the details your guests will see first! It is important to make this spot easy to find, while blending seamlessly into your overall wedding space. Our unique design of alternate square pattern gives this table a special feel of display, and not for dining.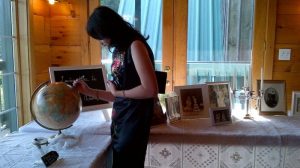 Tuscany Filet Lace (also known as Modano) is believed to be the oldest form of embroidery, originated from the net-making techniques from fishing communities. Defined by the Square-meshed knotted designs, this needlework style was popular among 16th century aristocracy, and currently making a revival since the 1980s…particularly for weddings…a vintage look!
Handmade Tuscany Lace tablecloth, Cotton made with wonderful 3-dimensional details. Comes in White or Ecru colour.
Close up versions to illustrate the interesting details of the workmanship in the two squares which formulate the overall design. A distinct difference of unique elegance!
Each tiny square within the design square measures approximately one-eighth of one inch and each corner is meticulously hand knotted by deft fingers, the sign of expert craftsman
The New Fashion Wedding : DIY Guest signing table
Vintage Ecru colour Tuscany Lace tablecloth creates romantic and intimate ambiance at a wedding guest signing table. Featured size: 54″x72″
Made of pure Cotton thread mercerized for longer lasting.

Hand made in traditional netting method.

3-dimensional features : Flowers & Leaves expanded from Celtic cross motif.

Oblong sizes :  54″x72″ , 60″x80″ , 72″x90″ ,  72″x108″

Limited quantities while stock lasts.

All measurements are approximate with a variance of 5-10% deviance.

No dryer.