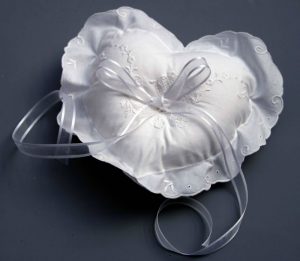 Make your wedding even more special by using this beautiful Hand stitched Appenzell Embroidery White 100% Cotton as Ring Bearer Pillows! You and your betrothed deserve this one-time memorable moment, so you might as well present the wedding rings in style!
"True Appenzell embroidery will have lots of tiny five-petal flowers.The background consists of Buratto work, which is a grid or net type of needlework.The embroidery consists of a very fine satin-stitch embroidery and delicate seed stitches that are so tiny and exquisite, it's hard to imagine it was done by hand. In fact, often women doing the embroidery worked under a magnifying glass. The borders often are highlighted by a row or two of fine hemstitching."
This exquisite and rare Appenzell style of needlework on a pure white 100% cotton pillow cover. Very tiny five-petal flowers on a net of Buratto needle work are meticulously stitched by high-skilled artisans. All the elemental description of Appenzell style can be identified on this subtle and elegant piece of artwork, including the fine hemstitched embroidery.
A Gold Sparkle window Box with Gold Ribbon can be purchased separately to facilitate shipping and carrying. Box may differ at time of purchase, depending on availability.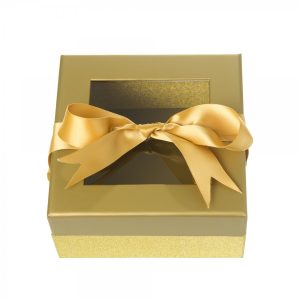 Natural Fibre 100% Cotton Rich.

Flange measures 1.25″ replete with embroidered accents.

Pristine White colour.

Heart shape: 11″.

White ribbons ring tie streamers for securing rings.




Measurements are approximate with a variance of 5-10% deviance.

NO dryer.