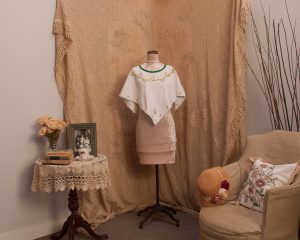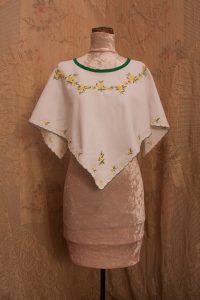 Yellow Blooms embroider Poncho top is what we are deeply passionate about. Bright colours of yellow and green naturally captures attention.Furthermore. tiny little yellow blossoms scattered here and about in an orderly manner
What is a poncho top? Yellow Blooms Embroider poncho top
From Cambridge Dictionary:
"A piece of clothing made of a single piece of material, with a hole in the middle through which you put your head"
http://www.diablomag.com/D-blog/Diablo-Style/October-2011/Trend-Watch-Capes-and-Ponchos/
First of all. how can we resist this effortless style of dressing? So free and so very creative. Especially when you realize you are wearing a piece of artistry. In addition, this relaxed way of wearing elegance is sure to turn some heads and get noticed.
Yellow Blooms embroidered poncho top is an ultimate staple for effortless style. Delicately hand-crafted and instantly flattering, The Yellow Blooms will dance as you move. Our new bestseller and an instant classic. Pair nicely with our pencil skirt.
DETAILS & CARE
Ease into the season with this sweet poncho top.That's both office-approved and just right for date night. This piece is part of our new Zena Jane Lace Wear brand's collab with The Lace And Linens Co, a place for moms who want to take their standard uniform up a notch.
34″ length  (photo edge to edge)

45″ length  (V shaped corner-to-corner)

Sleeveless

Viscose blend

Hand wash, dry flat

Made in Canada

Zena Jane Lace Wear collection

Item #ZJ041Q36Y Yellow Blooms Poncho top

2-4 weeks delivery.