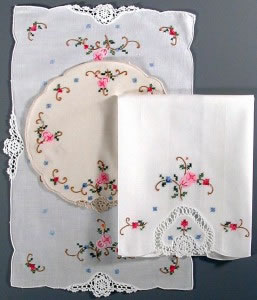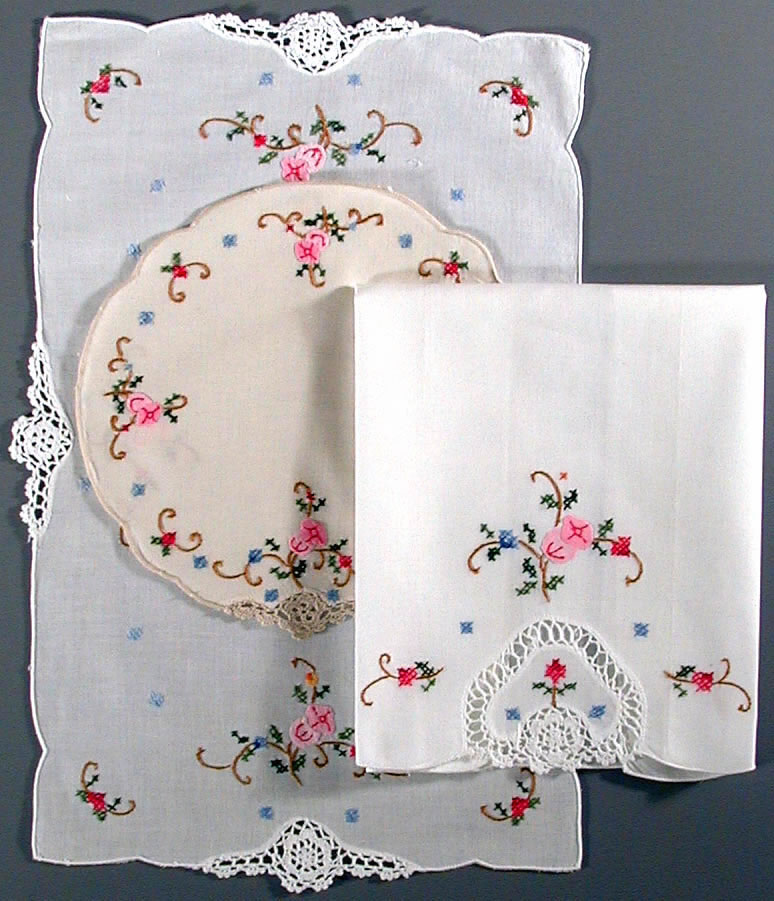 Cheerful appliqué doily comes in 7 Ecru sizes & 7 White sizes, also in Guest Towels, Flip Bun Warmers.
Runners
Morning Glory doily is hand appliqué with Cross Stitched accents. Available in 3 sizes runners. Ecru or White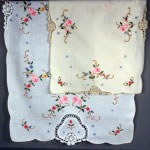 Doilies to match runners
3 round sizes of doilies and 1 oblong size doily or place mat size.
Morning Glory doily hand applique with Cross-stitch; available in round doilies or runners. Ecru or White.
 Accessories:
Bread Basket Cover can also be used like a doily, in addition to be a liner for bread basket.