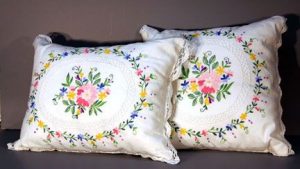 Featured cushion cover on the bed : Summer Garden Embroidered with a touch of hand Crocheted Lace trim, Scallop Shell design. Cheery and fresh to decorate any home. Cover only.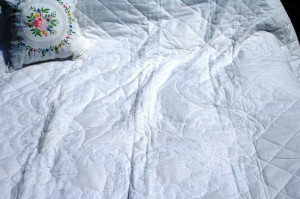 Linen/Cotton blend

Yarn dye mercerized cotton thread

Hand crochet scallop edge trim.

Boudoir Size :  12″x16″

Measurements are approximate with a variance of 5-10% deviance.

NO Dryer.